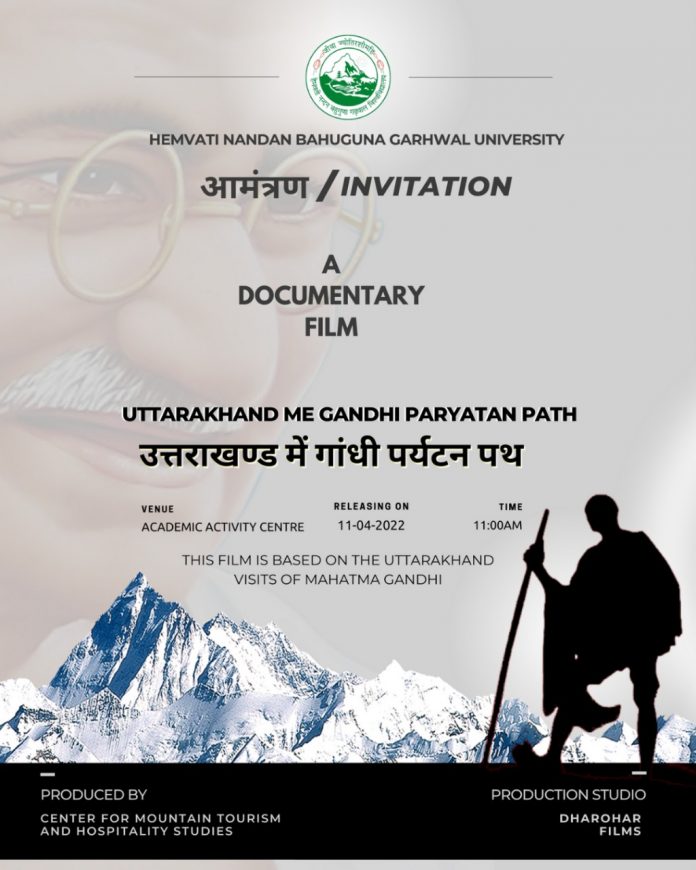 Dateline Srinagar: With the sole initiative of creating a new tourism circuit in Uttarakhand, Centre for Mountain Tourism and Hospitality Studies, Hemvati Nandan Bahuguna Garhwal University made a documentary film entitled 'Uttarakhand me Gandhi paryatan Path,' retracing Bapu's footprints across the hill state.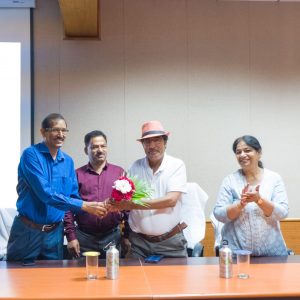 The twenty-three minute documentary retraces the route taken by Mahatma Gandhi when he visited the hill state of Uttarakhand over six times in the early 1920's. It also incorporates Bapu's love and affection for the hills, the river Ganges, Uttarakhand's scenic and therapeutical affect, Bapu's speeches and concerns  on his visits to Uttarakhand.
With technical help from Dharohar Films, Chandrashekhar Chauhan has directed the documentary. The theme song of  'Uttarakhand me Gandhi paryatan Path,' is based on Gandhi ji's favourite bhajan 'Vaishnav Jan To,' sung in Garhwali by Dr Sanjay Pandey and his wife, Dr Lata Pandey.
Recreating history and a tourism circuit based on Gandhi's visits, the team highlighted cities and towns that he had a strong connect with. From Haridwar to Gurukul Kangri, Rishikesh, Dehradun, Mussoorie, Nainital, Bhamwali, Almora, Chanoda, Kausani and Bageshwar, the team retraced Mahatma Gandhi's footsteps interlacing visuals with information and history.
With a talented and abled-team the research, co-ordination and production of the documentary was carried out by Dr Sarvesh Uniyal. The visuals were interlaced with interviews with Prof Himanshu Bodai and Prof Renu Shukla, while Harish Bhatt, Chandrashekhar Chauhan and Mahesh Painuly brought alive the scenic beauty of Uttarakhand on the screen.
Launching the documentary Adjunct Professor Dataram Purohit said, "The documentary not only adds historical value to a place with potential for tourism, it changes a beautiful landscape into a sacred geographical entity."