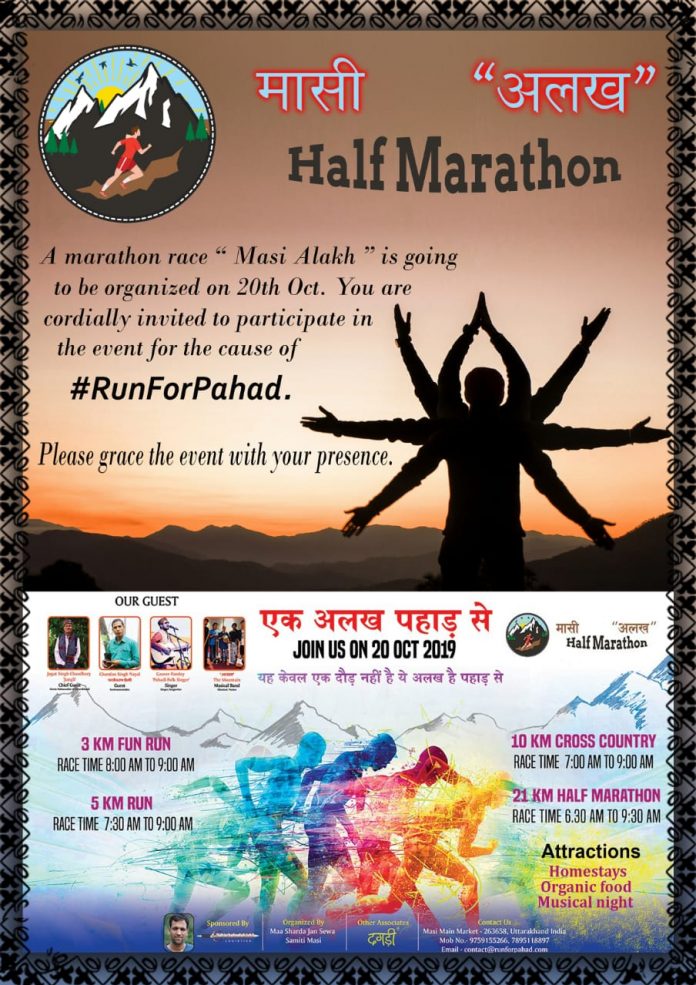 Those who enjoy the feel of refreshing breeze as they run through the autumn in the hills, then its time for you to mark a date on your calendar.
The First Edition of the Masi Alakh Half Marathon has been scheduled for the 20th of October this year, and registrations are open for eager participants.
Being organised under the Ma Sharda Jan Seva Committee who has been working with young children in the hills of Almora for the past two decades, have taken a step forward and come up with the concept of  'Run for Pahad,' which is also the motto of this event.
Speaking to the organiser Kapil Gaur, an MBBS Medico by profession, who recently moved to his home in the hills, and was moved by the lack of basic needs on ground,  wanted to do his bit, "the larger aim of this event is the transformation of Uttarakhand, our home state at all levels, for which this is just a small movement in the right direction."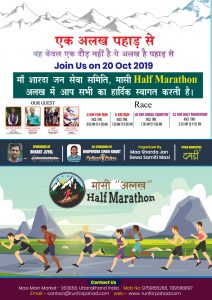 The first edition of Masi Alakh Half Marathon hopes to woo close to 750 participants, both men and women, from all over the country. Masi, in Talla Gewar, Chaukhutiya block, Almora is a remote village on the banks of the Ramganga River. The organisers will put up out-of-town participants in various Home-stays dotting Masi and around. They will also give them a taste of authentic, organic food, both an added plus.
There is something for every age group. From 3km run, 5 kms, 10 km and 21km for various categories from 10 year old to 18 plus also carries a cash prize of 21000/- to 3000/- rupees.
The Pandavaas, supporting the event, will be making a promo for the event and hold a photography competition at the Masi Alakh Half Marathon. Elaborating on the competition, Kunal Dobhal adds, "there will be on-the-spot decision of the winner under three categories: landscape, action and portrait, and we are looking forward to a great number of participants to make this a success."
To register, log on to: www.runforpahad.com