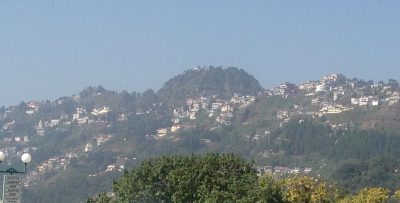 Dehradun: First it was the schools, then colleges, followed in quick succession by large gatherings, gyms, clubs, swimming pools, annual fairs and public places. All these and more have been shut down following the Corona virus threat in Uttarakhand.
In Mussoorie, a few proactive hoteliers and guest-house owners have taken stringent precautionary steps to 'break the chain,' as it were. Sunita Kudle of La Villa Bethany tells me, "we are shutting down because as it is Mussoorie lacks proper medical facilities to deal with Corona Virus. We aren't taking in new people for the time being and all bookings and advances are being refunded."
Basant Watika a five room home-stay in the heart of town along with Winterline Services Treks and Tours shut shop on the 13th of March "until the time the Covid19 threat comes to an end in the our country," Rajat A Sharma informs me. "All bookings are cancelled and all trekking groups have been asked to postpone or cancel their treks for the time being," He adds: " Though we have loans and other financial burdens to deal with. I feel, being alive and healthy is more important and we are doing our bit to ensure that it doesn't spread like it did in Italy and America."
Dinesh Sah, President of the Nainital Hotel and Restaurant Association, says that 70 per cent of the bookings of Nainital hotels have been canceled due to Corona virus threat.
A state like Uttarakhand depends heavily on tourism to keep the cash registers ringing and the onslaught of the virus has already dealt a body blow to the economy in this hill-state.
However, we all know that precaution is better than panic. As individuals we have to rise to the occasion and do our bit by social distancing among ourselves. It seems that the new mantra for these difficult times, at least for the next few weeks, is: 'Avoid the rush! Stay-at-home!'