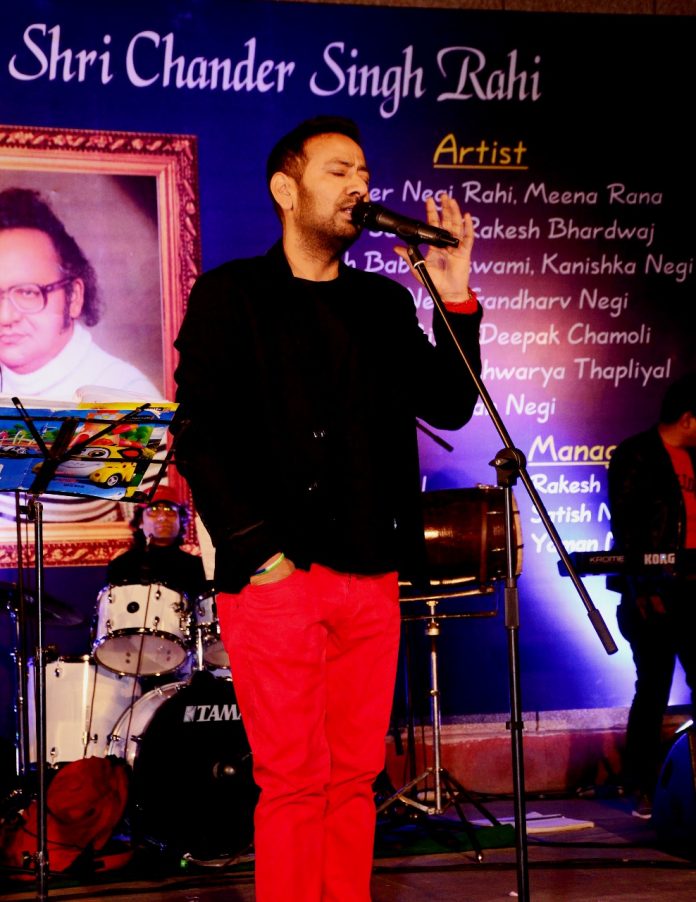 Year 1999. Dr. Palash Sen's Euphoria comes out with 'Mayari' a song which instantly tops music charts across the country and around the same time, making his debut in the Euphoria band was a young lad from Pauri, Garhwal called Rakesh Bhardwaj.
18 years since then, Rakesh Bhardwaj a maestro in rhythm instruments including those from Garhwal and its folk songs, hasnt looked back. Initiated into the world of fusion music Rakesh was born into the family of legendary Garhwali singer Chander Singh Rahi, the first Garhwali to sing at the All India Radio Station, so it doesn't come as surprise when Rakesh tells us, 'Music, was my first love, I started playing musical instruments at a young age and would hear my father sing. Then at 13, I started my formal education at the Gandharwa Mahavidyalay, learning tabla from Ustad Faiyaz Khan guru and at present I am a disciple of Taal Yogi Pt. Suresh Talwarkar
 ji.'
In the year 2014, the famous percussionist conceptualised, 'Pahadi soul,' a company dedicated to revive and renew old, authentic pahari songs giving it a fresh tinge. 'I always wanted to do something worthwhile for my hill-state, give it that recognition, it truly deserves, specially in the field of music.'
He bravely chose 'Bedo Paako' as his first choice of song to reinvent. The song considered as the anthem for Garhwalis all over the world became an instant hit. Since, then Rakesh has painstakingly reinvented music videos, some based on his father's early songs such as  'saat samundar paar,' 'apni thati tay', 'Gado Guloband,' and more recently followed by 'Kukdi.'
'I am not in it for the money,' he tells us. 'It is about my passion for our culture, tradition  and more so our music that keeps me going. Music is a wind that blows away years and distance within minutes. I want to revive forgotten, soulful songs from our magic mountains without loosing their authenticity.'
Rakesh states that he will not stop reinventing regional songs until he comes across a young lad or girl playing pahadi songs on his/her mobile instead of a Punjabi song.
Definitely our man, is on a mission and he is not going to miss a beat, until it is achieved.