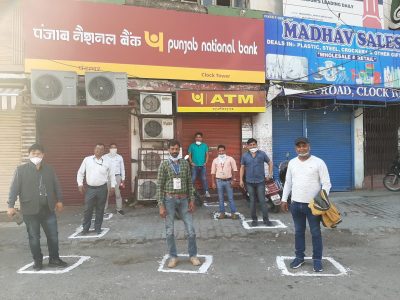 Dehradun, Not all heroes come wearing a white coat and a stethoscope dangling around their neck during the times of Covid-19 lockdown. Many like my colleagues come armed with a digital camera, smart phone and mike. Make no mistake; reporters have been working round the clock, on ground, bringing us 'breaking news' from the remotest corners of the hill state.
For instance, there are ANI staffer Afzal Ahmed and Kishore Arora. They have become an inseparable part of the thousands of electronic media workers who despite the pandemic keep us abreast with the latest happenings.
For almost 15 years this unlikely duo have covered all events, major and minor, in Uttarakhand. But for 41-year-old Afzal and 54-year-old Kishore Arora covering the lockdown has been another experience that they are unlikely to forget in a hurry.
Afzal says: "I had covered the 2013 Kedarnath Deluge extensively, but that was nothing like the Covid19. We have come across migrant labours, senior citizens, young students all affected by this epidemic. Covid-19 doesn't discriminate it has cut across gender, age, social standing."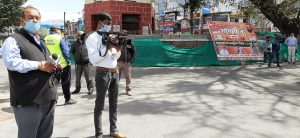 Kishore finds that the Covid-19 has cut close to home: "I never remember my hometown being so quiet and eerie. It was a city buzzing with life a few weeks ago. Now all that we see are deserted lanes."
Like thousands of other reporters across the 13 districts, these unsung heroes start their day at the break of dawn and return home late at night. They travel the length and breadth of their city limits looking for untold stories. The one's in Dehradun congregate at Clock Tower during lunchtime, taking a well-deserved break, catching up with one another over a smoke two.
It will be many hours before these heroes wend their way to home and hearth where their families have been praying for their good health and safe return. Only to march out again armed with their equipment,  to tell an untold story.